Free Spirit
Degree of coverage: Opaque
Colour: Purple
Capacity: 7.2 ml
Collection: Liberté
Catalog number: 6795-7
Hybrid Nail Polish 7.2 ml  Free Spirit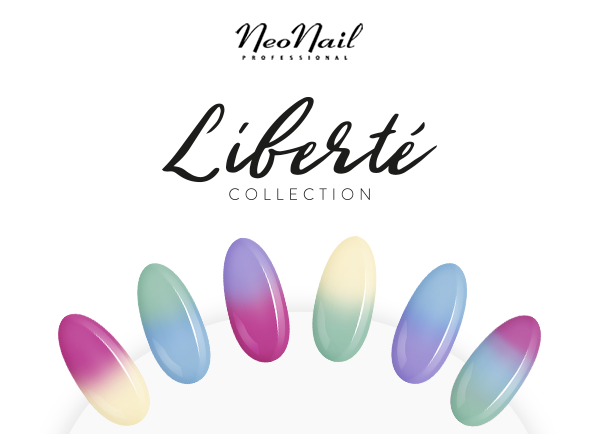 Free Spirit
Always full of passion and commitment. Always determined and assertive. You know what is best for you and you make every decision yourself. What color will give you courage? It's purple.
A free spirit is certainty of action and great freedom! Are you part of this climate? Choose Free Spirit!
1. Gently polish the nail with a polisher , remove any dust formed, then rinse with a cleaner .
2. Apply a thin layer of HARD BASE and cure in an L ED or UV lamp according to the table .
3. Apply a layer of hybrid varnish in the selected color and cure in the LED / UV lamp according to the table (the darker the color, the longer the curing time). To get the color depth repeat the procedure.
4. Apply a layer of HARD TOP to give a very expressive gloss. In the summer, we recommend using TOP Sunblocker instead of the Hard top.
5. Cure in an LED / UV lamp according to the table and then rinse with a cleaner .
6. In order to remove varnish from the nails, polish the shiny layer with a polishing block , then apply Acetone .
* for this purpose, apply acetone on Foil Nail Wraps (or use a dust-free swab and cover the nail with it, then wrap it with aluminum foil) and leave for about 10 minutes. If there are remains of varnish - gel, remove them with a wooden stick or metal dumplings .
How to make a Japanese manicure After removing the hybrid manicure, it is worth doing a Japanese manicure . It gives the shine of a pink pearl, deeply nourishes the natural nail plate, strengthens it and supplies it with natural ingredients (including vitamins A + E), keratin, bee pollen and silica from the Sea of ​​Japan. Prevent the problem of damaged and brittle nails. The treatment will make the plate stronger, full of silky glow and healthy appearance.